Welcome to Expert Construction Inc.
Expert Construction is a Seattle based company with over 25 years experience providing Hardwood Floor installation services to Greater Seattle and the Pacific Northwest. We are proud of completing hardwood flooring projects for some of the most prestigious homes in Washington State.
We are an industry leader in creating some of the most elegant and creative hardwood floors and staircases imaginable. Our strong professional relationship with many of the top general contractors places us at the top of class for residential Hardwood Flooring projects.
We can be reached by email at Sales@AnExpertConstruction.com or by giving us a call at 206.417.7600 Seattle King County area or 425.397.8901 Everett and Snohomish County. We look forward to serving you.
Phone or Email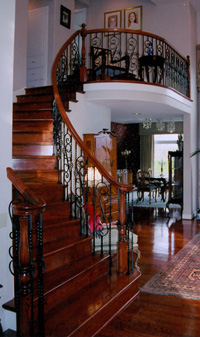 Seattle: 206.417.7600
Northend: 425.397.9696
FAX: 425.397.8901
Sales@anexpertconstruction.com
We are the Hardwood Staircase Experts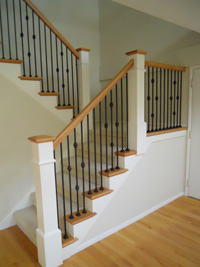 Refinishing, Replacing or new hardwood stair installation? We can handle any project.
We have over 25 years of experience in Hardwood Flooring and Hardwood Staircase Installation in the greater Puget Sound area including Seattle, Tacoma, Bellevue, Everett Washington.
Visit our Hardwood Flooring Customer Testimonial page for first hand accounts from our many satisfied customers.
Be sure to visit our Hardwood Floor Gallery to see some of our hardwood installation, refinishing and repair work photo images.
Dust Free Sanding:
We take the mess out of installing your hardwood floors and hardwood staircases by using our Dust Free Hardwood Floor Sanding system